Bendigo Animal Welfare & Community Services have been saving and rehoming animals of all sizes for 20 years from their shelter; in recent years due to demand they have shifted their focus to community support and outreach to help keep people and pets together.
Their community support program provides services including veterinary care, emergency pet accomodation, pound reclaim fees, and training support to prevent surrender. Support for each case is capped at $1,000 and they partner with other service providers were possible.
Their work has made such an impact that we granted them a $10,000 donation to continue this preventative program within the community.
Our donation will help cases like Miles who had learnt how to open doors and when 'mum' raced to the loo, he decided to open the door leading to the road and despite frantic efforts to save him, Miles was hit by a car and suffered a severe spiral fracture of his front left leg and a pneumothorax (collapsed lung).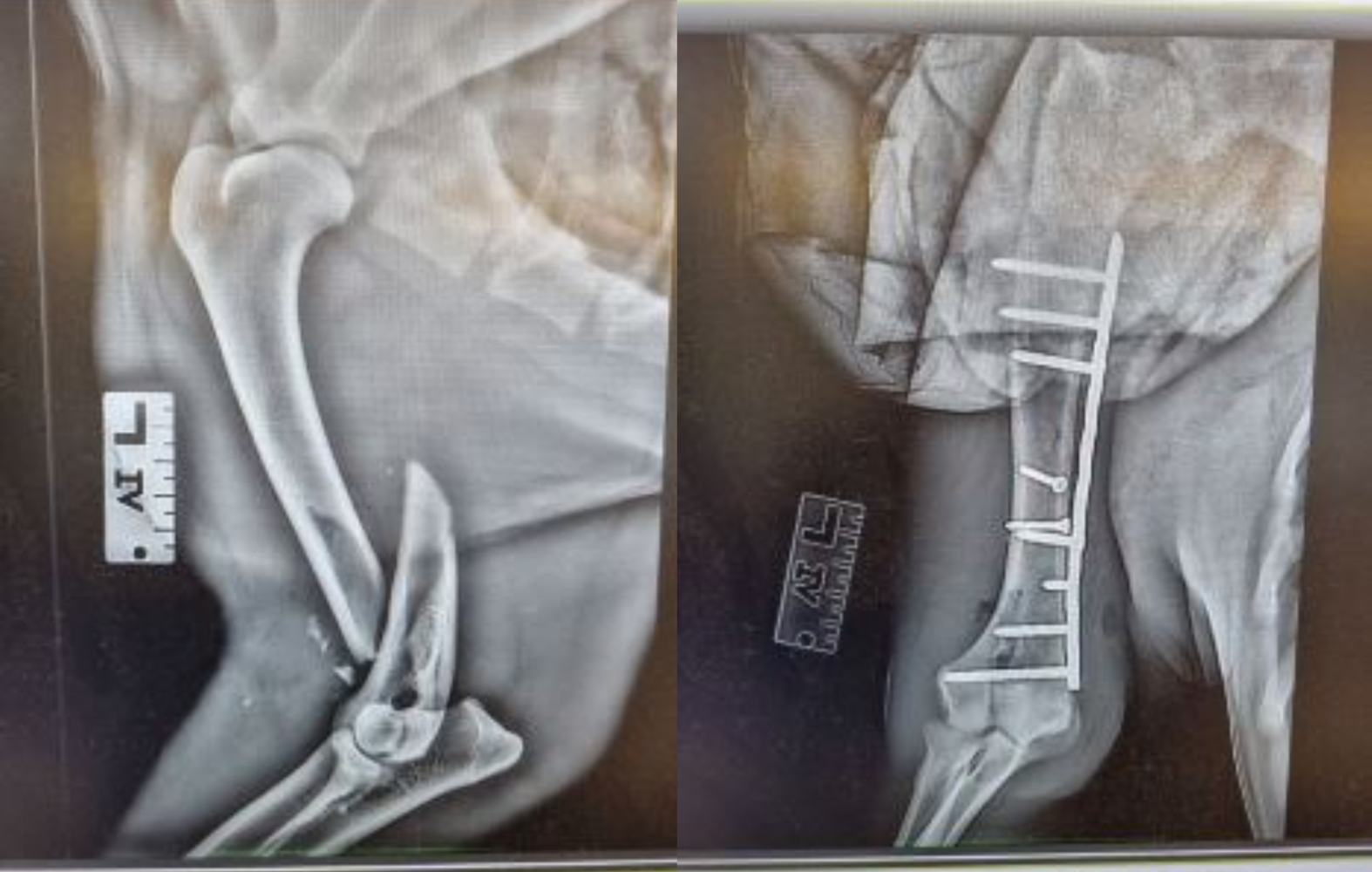 Having 2L of air removed from around his collapsed lung initially, Miles' owner's funds were completely depleted so she reached out to BAWCS Community Pets Support Program and working in partnership with Pet Medical Crisis Miles was able to have his fractured leg pinned.
Miles is now home with 'mum' and family who are tasked with keeping Miles resting whilst he heals. If BAWCS wasn't able to take on the case Miles could have ended up with a local rescue who would have had to find the funds to help.
Programs like this are now becoming critical to reducing the number of private surrenders and taking the pressure off our rescue partners.