WHO WE HELP
Together with smaller pet rescue organisations we hope to educate people on better choices and defend those dogs that have already been abandoned; finding them permanent, happier homes.
Last year, small rescue groups saved and re-homed tens of thousands of animals; an incredible effort considering the limited resources available to them. Some of their costs include feeding, sheltering, transporting and basic health checks. Their biggest challenge, however, is that many of the animals need critical medical treatment. This can run into thousands of dollars for each dog, putting a real strain on their already limited finances. Most of them operate without any government assistance and are run by volunteers.
That's why they need our help, the more money they receive, the more lives they can save. Unlike the animal welfare organisations you're probably familiar with, these smaller guys battle every day, without any funding, to improve the lives of at-risk animals. And that's why we choose to help them. Together, we are the underdogs.
Select a state on the map
to see who we help
Find Us
CLICK THE MAP FIND A STORE THAT STOCKS SAVOURLIFE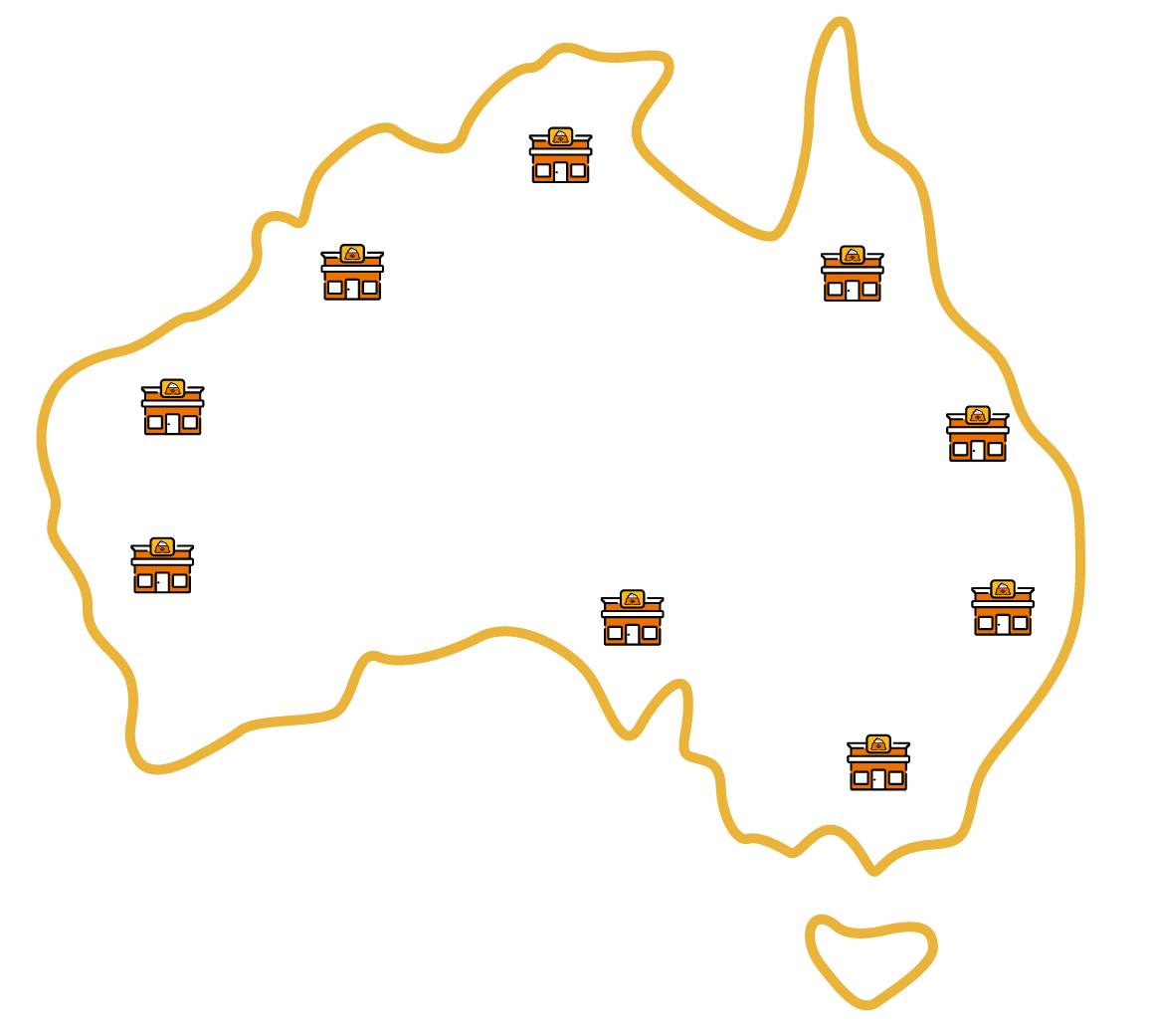 Find Us
You can purchase our range in-store/on-line from Petbarn, City Farmers, Best Friends, Pets Domain, Animal Tuckerbox, Peto, PETstock (treats only) or My Pet Warehouse; plus from e-tailers Pet Circle and over 200 other vets and stores Australia-wide!  Enter your suburb and see your closest SavourLife retailer.
SavourLife Pty Ltd
ABN 79 162 723 882
Email: [email protected]
Phone: 02 9977 6495

(For Adopt-A-Dog follow-up inquiries please contact the rescue group directly)

Address:

PO Box 4014, North Curl Curl, NSW 2099

 

;